The Widening Stream: the Seven Stages of Creativity by David Ulrich (Beyond Words/Simon and Schuster)
E
VERYONE WANTS TO BE CREATIVE. And all people can learn to awaken their artistic capabilities. Picasso said: "Every child is an artist. The problem is how to remain an artist once he grows up." Creativity is a way of life and is not the exclusive domain of artists, writers, and scientists.It is the birthright of every human being. To live a full, productive, and satisfying life, and to make a meaningful contribution to others, one must discover and employ this most distinctive of human capacities: the ability to create.
The author of The Widening Stream believes that the full range of the creative process can be taught to those who wish to nourish and develop their artistic spirit. Distilled from thirty years of teaching art and the creative process, The Widening Stream inspires readers to develop their innate artistic abilities, achieve their goals, and find the courage and perseverance necessary to fulfill their creative aspirations. Organized around seven stages and three guiding principles of creativity, the book is designed as a unique guide to the creative process.
---
Longing for Light: Into the Heart of Vision
BOOK PROPOSAL AVAILABLE
LONGING FOR LIGHT ELEGANTLY ILLUMINATES the vast potential of vision and explores the means and methods of increasing perceptual awareness. It takes readers on an in-depth journey of the author's awakening of deep perception through a traumatic injury of losing an eye and receiving a comprehensive teaching in vision and awareness from renowned photographer Minor White. The fundamental premise is that seeing is a learned capacity that can be developed through initiative and effort.
Longing for Light is about learning to see. It is a thorough commentary on human perception, designed to inspire, instruct, and inform readers on the miraculous function of sight.
Featuring extensive tools and exercises designed to open the senses, the author teaches the development of a "seeing practice"— in which we use the gift of vision to increase our connection with the world, ourselves, and each other.
---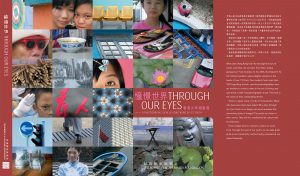 Through Our Eyes: A Photographic View of Hong Kong by its Youth (Robert H. N. Ho Family Foundation, Hong Kong 2006)
CURRICULUM HIGHLIGHTS AND SAMPLE CHAPTERS
WHAT DOES HONG LOOK LIKE THROUGH THE EYES OF YOUTH, and what can we learn from their unique perspective? From October 22-30, 2005 The Robert H.N.Ho Family Foundation placed digital cameras in the hands of over 170 Form-Two students from more than 100 Hong Kong schools, used local photographers and art teachers to instruct them in the art of seeing, and sponsored a week-long photographic shoot. This book is the result of their outstanding efforts. There is a great sense of unity in these photos. Many who have seen them have asked: Why does Through our Eyes touch us so deeply and what animates this astonishing book of images? The youth are closer to their source. They are less conditioned by culture and its influences. These images serve to remind us where we came from. Through the eyes of our youth, we can take great pride in our community, and be freshly reminded of our shared humanity.
—Project Coordinators: Caroline Pfohl-Ho, David Ulrich
---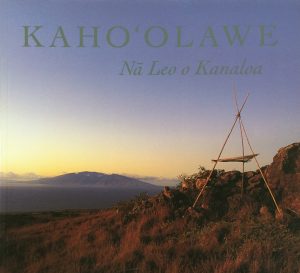 OVERVIEW
THIS BOOK AND TRAVELING EXHIBITION highlights the intense beauty and cultural tragedy of the island of Kaho'olawe, the smallest of the eight principal Hawaiian islands. Kaho'olawe is sacred to the Hawaiian people, containing over 3000 intact archaelogocial sites. and was used by the US military from 1941 to 1991 as an ordnance training range. Thousands, if not millions, of shells and other explosives, weighing up to 500 pounds each, were detonated on the island, and in the surrounding waters.
Those who have the privilege of spending much time on Kaho'olawe tend to be deeply affected by the experience. What it is that we find so moving is hard to express. Perhaps it is the island's physical beauty, its mingled sense of tragedy and hope, or the powerful lingering presence of 'ka po'e kahiko', the people of old.
—Rowland Reeve, Introduction